Business Icon Set
User Icon Set
Computer Icon Set
Web Icon Set
Hardware Icon Set
Database Icon Set
Office Icon Set
City Icon Set
Mobile Icon Set
Medical Icon Set
Network Icon Set
Bank Icon Set
Security Icon Set
Telecom Icon Set
Blog Icon Set
People Icon Set
Multimedia Icon Set
Doctor Icon Set
Science Icon Set
File Icon Set
Internet Icon Set
Design Icon Set


Scientific software and Web-site developers will certainly value this hard-to-find set of scientific icons. Presenting various symbols and objects used in all the areas of science and engineering, Perfect Science Icon Set are a great value for only $49.95.

Your order gets you over a hundred unique images and thousands of their variations. Each image comes in a variety of states, sizes, color resolutions and file formats. Each icon from the scientific collection comes in sizes of 16x16, 20x20, 24x24, 32x32, and 48x48 pixels, 16 and 256 colors as well as 32-bit True Color. In addition, all icons come in three states: normal, disabled, and highlighted. All 278 icons are supplied in Windows Icon (ICO), Bitmap (BMP), GIF, and PNG formats.


Perfect Science Icon Set
Download demo icons
Purchase this icon set for $49.95 now!
Perfect Engineering Icon Set and Symbols for Scientific Software Development
For those in specialized types of software program development, like in the case of scientific software or engineering applications, it can be hard to find custom symbols and objects or engineering icons you need. Because these icons make your toolbars visually unique and can offer a user-friendly experience, they are important to include, however. They are expensive to have professionally designed, but these specialized icons might be lacking in many icon portfolios of software developers and graphic designers.

It is common knowledge that the appeal of your application can be dependent on your icons and toolbars and they are important to the success of your product's image and user-friendliness. If you are in scientific software development or in application development that requires engineering icons, you will be surprised at how affordable a collection of science and engineering icons might be. Because they are available in PNG formats, as well as ICO, GIF and BMP, you get more than unique custom toolbar icons like a factory icon or labs icon. You find all of these customized scientific symbols and engineering icons in a collection that is professionally designed and perfectly matched to give your applications a visually enhanced user experience that features specialized symbols and objects you need.

When you are looking for user-friendly icons for scientific software applications, recognizable symbols and objects are important to the ease of operation and important for navigating the software products. With a collection of royalty-free icons that are designed especially for these specific industry applications, it doesn't matter whether you are looking for lab icons or a factory icon because you can get more than a hundred different icons that include science and engineering symbols ranging from an "atom symbol" to a "xy chart symbol" and everything in between. The visually enhanced custom collection of icon symbols for scientific software and engineering application development are more visually interesting than many icons that might be in current use and certainly better, functionally.

When you are designing applications for the fields of science or engineering, having the proper custom icon or symbol is important to many applications. In fact, the launcher icons for Android and iPhone applications weigh heavily on the success of the applications. Because you want your scientific software to have a wide popularity in the marketplace, you want to be sure that your launcher icons or toolbar icons are customized and specifically represent the functions or tasks they are meant to convey. If your software and applications are hard to navigate, users will lose interest and if the icons aren't visually appealing, they might not launch into them to begin with.

For this reason, those in software development that cater to specialized industries, like the scientific and engineering fields, might be surprised to find how affordable it is to add a complete collection of the perfect science symbols and engineering icons to their icon portfolio. This hard-to-find icon collection is easy to order and quite affordable to own, when you visit web20icons.org/stock-icons/perfect-science-icons.htm.


Individual Ready Icons
You can buy individual icons to suit your needs. Each icon is $1 when purchased individually.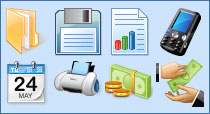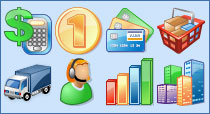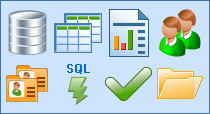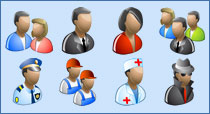 Icon Usage Agreement